How will 2018 shape up in the Construction Industry?
All leading indicators are that the economy is moving ahead strongly and construction looks strong for 2018. See below for the strong markets and the areas that may slow down.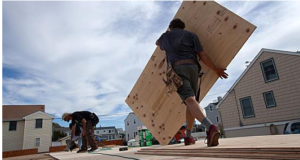 Self Healing Asphalt Could Extend Pavement Life
New technology may prolong the life of road pavement. The challenge will be making it cost effective. See below to learn more.